South Dakota State University
English Language & Culture Institute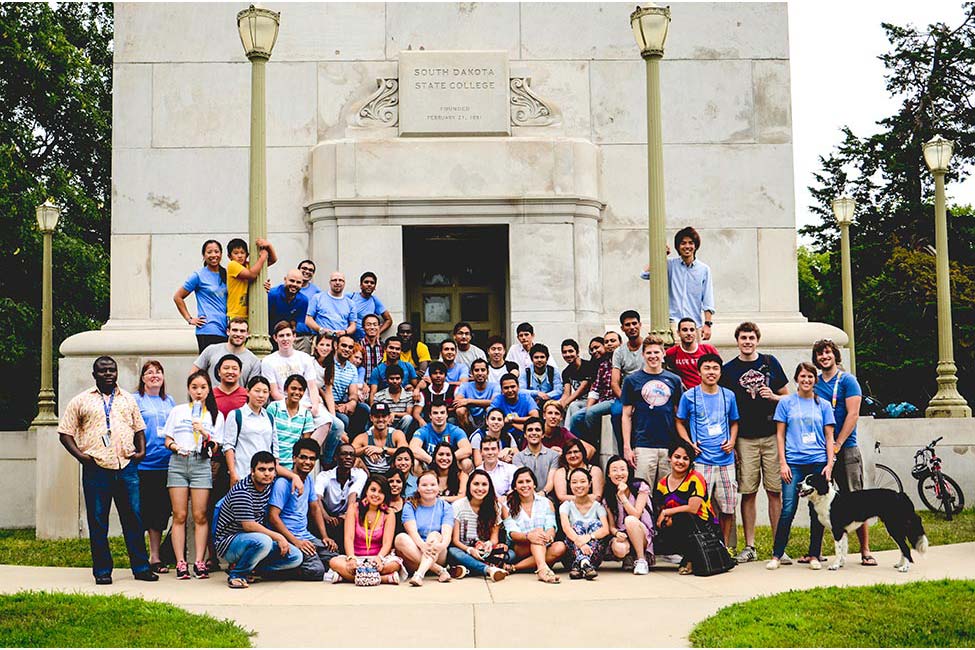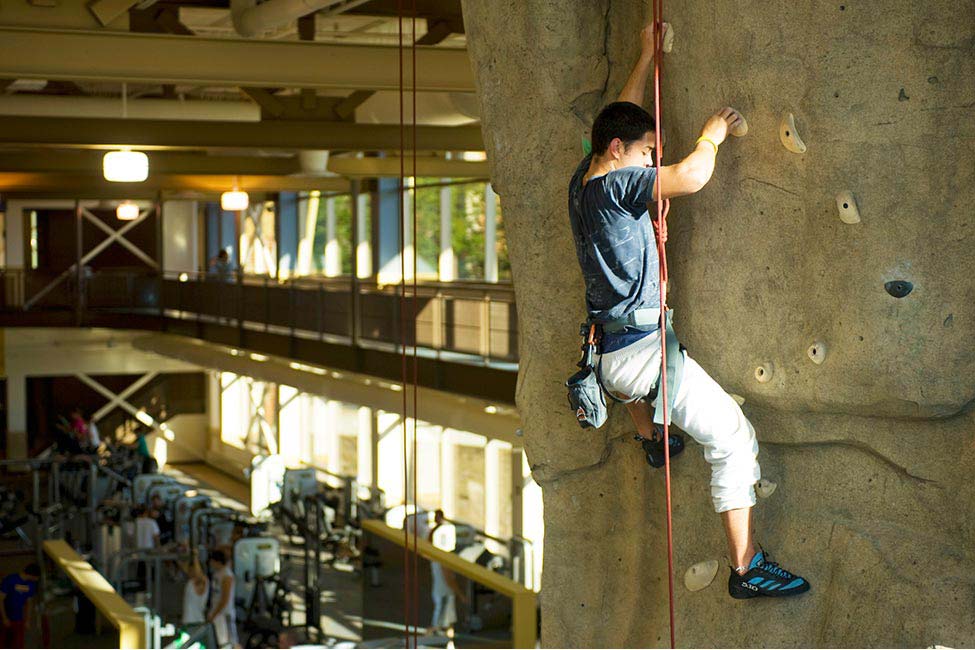 Fast Facts
School Size

Medium

Tuition

$5,000—$10,000 Semester

Affiliation

Public

Type of School

University

Student Body Gender

Co-ed

Religious Affiliation

No Affiliation

Scholarships for International Students

Yes

Conditional Admission Available

Yes

Top Programs

Agriculture and Natural Resources, Engineering, Nursing

Setting

Small/College town

Type of Housing

Residence Hall, Apartment

Social Media
Your language journey
starts here.TM
English Language & Culture Institute at SDSU
Explore American culture, develop academic English proficiency and learn to communicate with confidence at South Dakota State University (SDSU). SDSU is a nationally ranked university with over 20 accreditations and offers the state's most comprehensive range of academic programs with 183 fields of study from aerospace to zoology. Students receive personal, practical education on a vibrant campus of over 12,500 undergrad and grad students. 95% of students go on to jobs, graduate school and other opportunities such as internships and fellowships.
The SDSU English Language & Culture Institute (ELCI) prepares students for the rigors of post-secondary academics. The ELCI focuses on academic English, while enhancing students' critical thinking and real-world problem-solving skills in the English context. Students are challenged to think beyond simply building language skills to embrace the attitude of learning.

Intensive ESL Program
The ELCI Intensive ESL Program is ideal for non-native English speakers seeking admission to a nationally accredited U.S. higher education institution. The program offers:
STUDENT CENTERED
Classes are student centered, celebrate diversity and encourage communication and collaboration.
DEEPER THINKING
Learners engage in critical discourse and higher-level thinking to prepare for educational and professional communication.
LIMITED CLASS SIZE
Classes are delivered by master's and Ph.D. instructors, with limited class sizes to ensure low student-to-teacher ratios.
SCHOLARSHIPS
Students who progress through the levels are automatically awarded scholarships in the second and third terms of study by maintaining course average grades and attendance above 90%.
SERVICE LEARNING
Students meaningfully contribute to the campus and community through service learning projects.
CULTURAL ACTIVITIES
Each term includes out of classroom activities and two cultural excursions that are integrated into the course curriculum, giving students authentic experiences of the local culture. The costs of these activities (transportation, food, admission fees, etc.) are calculated into the charges for participating in the ESL program.
What Our Students Are Saying
"It's the best study experience I ever had because the teachers are like friends and the English knowledge I learned from this program is like a gift not a task for me." 
- ELCI Student, China | Spring 2015
"In my first class, my teacher asked me to take out a sheet of paper, but I didn't understand anything she said. Now, I can fill up an entire notebook. I can't believe how much my English has improved."
- ELCI Student, Saudi Arabia | Spring 2015
"Since English is a second language for me, I need lots of practice and need to speak with others for my self-improvement. The class has students like me so we help each other. The teacher is really helpful and encourages students to do work on their own. I got the chance to write journals, long essays and even present my ideas."
- ELCI Undergraduate Student, Nepal | Spring 2014
"This class has been very helpful. My writing skills have improved and other skills that are very useful for my college career. My vocabulary has expanded. Writing essays was a difficult task for me and now is a little more simple and better than it was before."
- ELCI Undergraduate Student, Mexico | Spring 2014
ELCI Admission and TOEFL/IELTS Waiver
Language proficiency scores are not required for ELCI admission. Qualified undergraduate applicants will receive conditional admission* to SDSU. Graduate applicants will prepare for the TOEFL/IELTS to meet the minimum language requirements for their specific programs.
The ELCI offers a high rate of acceptance for candidates who have completed secondary school. No application fee or advanced tuition deposit is required to receive an I-20.
*Admission to ELCI is not admission to SDSU. Conditional admission requires completion of SDSU application process and application fee.
Certificates
A Certificate of Completion will be awarded to any student who successfully completes Level III and passes all exit exams.
Student Services and Advising
Students participate in a comprehensive orientation and assessment, and receive ongoing support, including advising before entering the desired course of study. The Intensive ESL Program term price includes tutoring and conversation partners, cultural excursions and the same student events and services available to all SDSU students.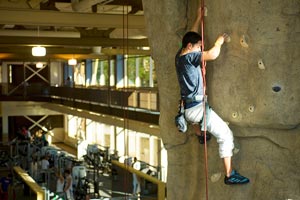 Living Accommodations
Residence halls (dorms) and apartments are available on campus. There are also private rental houses and apartments within walking distance.
Location
SDSU is located in Brookings, South Dakota, recently ranked #5 nationwide in Livability's Best Small Towns. With a population of just over 22,000, Brookings has an affordable standard of living and was rated the #1 safest college town last year by Safewise: http://www.safewise.com/blog/safest-college-towns-america-2015/.
Social Life and Culture
SDSU has students from more than 80 different countries and offers more than 200 clubs and organizations for involvement opportunities.
Program Details
Costs Per 16-Week Term: $5,747
Instruction (25 hours per week)
Cultural Excursions (2 per term)
International Student Fee
Access to Campus Services and Events
* Additional costs of attendance including room and board, books and supplies, and approved health insurance average about $5,000 per term.
Term Sessions

FALL 2016
JUNE 15            Application Deadline
AUGUST 15 - 19      New International Student Orientation, Assessment & Placement
AUG 22 - DEC    14  Fall Classes

SPRING 2017
NOVEMBER 15    Application Deadline
JANUARY 3-6        New International Student Orientation, Assessment & Placement
JAN 9 - MAY 5        Spring Classes

SUMMER 2017
MARCH 15        Application Deadline
MAY 12 - 14        Summer Move-in for New On-Campus ESL Residents
MAY 15 - 19        New ESL Assessment & Placement
MAY 22 - AUG 11    Summer Classes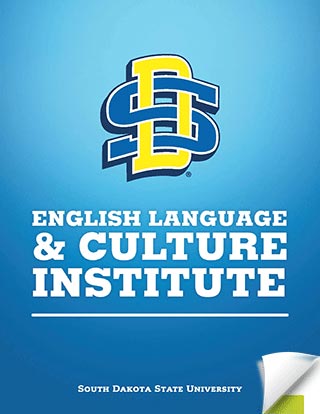 South Dakota State University
English Language & Culture Institute
Bachelor Degree
Advertising
Agriculture and Natural Resources
Animal Science
Art History
Arts and Design
Arts and Humanities
Aviation
Biochemistry and Molecular Biology
Biomedical Laboratory Science
Biosystems Engineering
Chemistry
Civil Engineering
Computer Science
Economics
Education
Electrical Engineering
Hospitality and Tourism
Hospitality Business Management
Human Biology
Human Development and Family Studies
Humanities-Prelaw
Interior Design
Journalism
Landscape Architecture
Liberal Arts
Mathematics
Mechanical Engineering
Medical/Dental
Microbiology
Music
Music Composition
Nursing
Nutritional Sciences
Pharmacology and Toxicology
Physics
Political Science
Predental
Premedical
Prenursing
Psychology
Sports
Theatre
Masters
Agriculture and Natural Resources
Animal Science
Architecture
Aviation
Biochemistry and Molecular Biology
Chemistry
Civil Engineering
Communication
Computer Science
Crop and Soil Sciences
Economics
Education
Electrical Engineering
Engineering
English Literature
Geographic Information Science
Geography
Human Development and Family Studies
Human Resource Management
Journalism
Mathematics
Mechanical Engineering
Microbiology
Nursing
Nutritional Sciences
Pharmacology and Toxicology
Plant Biology
Public Health
Sociology
Sports
Statistics
Certificate/Short Term
Animal Science
Art History
Arts and Design
Arts and Humanities
English for Specific Purposes Programs
English Language (ESL)
Graphics/Multimedia & Web Design
Health and Wellness
Journalism
Studio Art
Technology/Computers
Theatre
English Programs
English for Academic Purposes
English for Specific Purposes Programs
English Language (ESL)
General English Programs
Intensive English
Summer Intensive English
Summer
English for Specific Purposes Programs
English Language (ESL)
Summer Intensive English